When recovering from a disaster, we would need an ample amount of money for basic needs, repair, and more.
And in the absence of Automated Teller Machines (ATMs) or banks, having cash on hand is a valuable resource that we need.
However, this post-disaster scarce resource is flammable and water-absorbent. Thus, keeping them safe in case of fire and flood is a dilemma.
To address this problem, we collected some products that will make your "money-keeping" disaster-proof.
A waterproof lunch box.
It may seem out of the box but trust us, it isn't. Lunch boxes are usually insulated, leakproof, and heavy-duty so they are perfect for this case.
What's more is that in case of a bugging out, no one will ever suspect that what you're carrying inside it is money.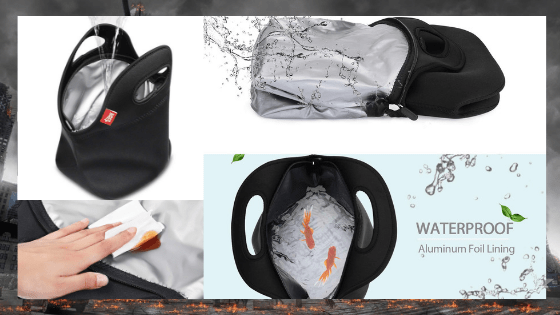 We recommend that you have a portable lunch, or money, organizer that's 100% waterproof, roomy, heavy-duty, leakproof, and dirt-resistant. It comes in black so it's perfect for a universal style.
Dry bags
If you're a fan of watersports, you might shoot two birds with one stone if you'll have a lightweight, leakproof, breakproof, and waterproof portable bag to put your money and other valuables in.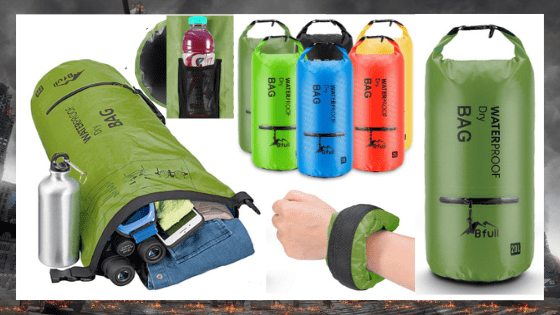 These kayak (or any other water sport) accessories are good alternatives for housing not just your money but also some of your important documents.
Utility Bags
Watersport kits are great, however, if it's not your cup of tea we have an alternative. For those who like to get the same waterproofing benefits but would also like to save more, you can have a set of three differently-sized waterproof utility pouches.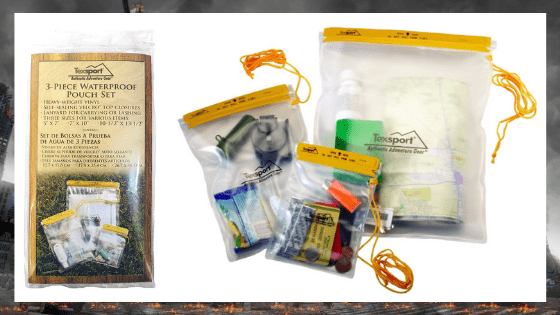 Each pouch is made of strong vinyl watertight materials that can keep your money in perfect condition. It also has a long strap attached so there's no excuse for losing it in any case.
Large Fireproof Bag
To keep your waterproof materials safe from an accidental fire incident, try putting them in a large fireproof bag. These bags come with a handle to grip and a detachable strap so you'll have the convenience of choosing your preference for carrying it.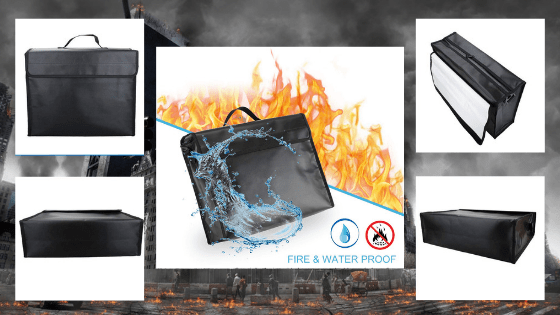 This alone is also water-resistant so larger documents can also be included. Added to that, you can also make it your everyday work bag.
Small Three-Layered Fireproof Bag
For money and other small flammable items, you can also have a three-layered water-resistant fireproof bag that comes with velcro closure.
You can store your cash, photos, passport, and identification cards in each layer without worrying about getting burned. Most of these bags have no strap attached though so just keep that in mind.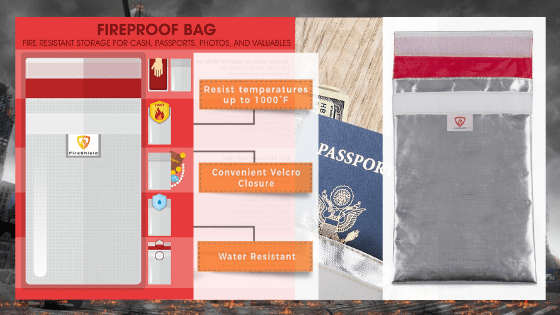 Know your options ahead. It is an important determining factor in your disaster preparedness planning. This also holds true for your practical preparation partners.   
In conclusion, disasters come and go like the wind. And since we can't stop them from ever happening at all, it's a must that we prepare and so should you.